John Zorbas
Chief Executive Officer
Mr. John Zorbas is a resource entrepreneur with a proven track record in the metals exploration and development industry. He has held senior advisory positions in various facets of business including operations, marketing, sales, strategic planning and structured finance. Mr. Zorbas has been the Company's Chief Executive Officer since 2 June 2014. He was appointed Non-executive Chairman of Management Resource Solutions PLC in April 2017. He also served as the President of MGM Productions Group Inc., as well as Director of both ZorCorp Capital Holdings and Starline Capital Holdings Infrastructure Fund. He served as the Chief Executive Officer and a Director of Monchhichi PLC (former: Mercom Capital PLC) until 23 December 2016. Mr. Zorbas also served as a Director of Millennial Esports Corp. until 20 October 2016 and Stratton Capital Corp. He is a founding shareholder of Asian Coast Development Ltd. Mr Zorbas holds an Honors Bachelors in Economics from the University of Toronto.
---
Jay Viera
Non-Executive Chairman
Mr. Vieira is a sole practitioner specializing in securities and corporate law. From 2016 to 2019, Mr. Vieira was Vice President, Corporate & Legal Affairs for Distinct Infrastructure Group Inc.
Prior to joining Distinct Infrastructure Group Inc., Mr. Vieira was a partner at the law firm Blaney McMurtry LLP and Fogler Rubinoff LLP. Mr. Vieira was called to the Ontario Bar in 1999.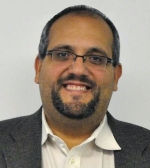 ---
Kyle Appleby
Non-Executive Director
Kyle Appleby joined Captor as a director in July 2014. Kyle spent the first 10 years of his career working in public accounting where he worked in both audit and advisory practices working with private companies and investment funds. In 2007 Kyle left the world of public accounting to focus on providing management, accounting and financial services to public companies across a variety of industries including cannabis, agriculture, technology, mining, crypto-currency and others. Kyle has been the Chief Financial Officer for numerous companies listed in Canada, US and London, and has extensive experience in financial reporting, providing strategic direction and leadership, IPOs, fund raising, and corporate governance. He holds a Bachelor of Economics and is a member in good standing of the Chartered Professional Accountants of Ontario.