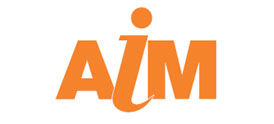 The following information is disclosed in accordance with Rule 26 of the AIM Rules and was last updated on 31st August 2022:
Description of the Business
For further information please see our Company Overview
Director Biographies
The names of the directors and biographical details please see Board of Directors
Directors' Responsibilities
For further information please see our Governance section and Board of Directors page
Board Committees
For further information on the Audit, Nomination and Remuneration Committees together with the membership of those committees, please see Governance
UK City Code on Takeovers and Mergers
The company is not subject to the UK City Code on Takeovers and Mergers ("the Takeover Code") nor is it subject to any similar legislation or code in its country of incorporation (British Virgin Islands). The company has adopted some similar provisions to the Takeover Code in its Articles of Association. Such provisions are set out in regulations 40 to 45 of the Articles of Association.
Constitutional Documents
Country of Incorporation and Main Country of Operation
The Company is incorporated in the British Virgin Islands (BVI) with Registration Number 1405944 and therefore the rights of shareholders may be different from the rights of shareholders in a UK incorporated company.
The Company's main countries of operation are Canada, Sweden and South Africa.
Details of any other exchanges or trading platforms
The Company's shares are traded on London's Alternative Investment Market ("AIM") under TIDM: URU
Securities Information
Last updated 31st August 2022.  Please click here for Securities Information page
Details of Any Restrictions on the Transfer of Securities
There are no restrictions on the transfer of securities
Financial Information
Company Announcements
Admission Document and Circulars
Advisers